Guided Watersports on Lake Winnipesaukee
Let's get ready to rip!
Our highly-experienced captains are ready for action.
We focus on FUN and want to help everyone progress at a pace they are comfortable with. If you're looking for a more leisurely time, check out our captained pontoon charter!
When it comes to having fun, we are professionals.
You're covered on all fronts
It's top-of-the-line when it comes to style, progression, comfort, and safety.
Looking for an exciting and safe experience on the water? Look no further! Our expert team provides everything you need for wake surfing, waterskiing, wakeboarding, and tubing. Whether you're a beginner or advanced, our experienced captains will help take your skills to the next level. With our top-of-the-line equipment and knowledgeable instruction, you're sure to have an unforgettable time on the lake. So, come on down and let us show you just how much fun watersports can be!
a great time for all levels
Try a new sport, improve your skills, and get out there and have a blast.
Our passion for teaching extends to all levels of experience, from those who are just starting out to advanced learners who strive for excellence. Our highly skilled captains have the expertise to elevate your skills to new heights, regardless of your skill level. Whether you're dipping your toes or already making waves, we'll customize your instructional requirements and steer you towards greater heights.
Select Your Session
Choose how long you want to have fun, and we will take care of the rest! One flat rate for groups up to 8.
Spectators are encouraged! Our boats can accommodate groups larger than 8 if needed.
We recommend at least 30 minutes per sport per participant.
LONGER SESSIONS:
6 hours
All Day Session
All of the fun for one low rate.
Looking for adventure on Lake Winnipesaukee? Join us for a six-hour watersport session that will have you riding the waves like a pro! With a skilled captain and top-of-the-line boat at your disposal, you'll have access to tons of activities, from tubing and skiing to wakeboarding and more.
Take in the stunning scenery as you explore every corner of this beautiful lake. And don't worry about packing a lunch – we'll stop at one of several picturesque towns along the way, where you can grab a bite to eat or enjoy a picnic on the shore.
This is the ultimate way to get out on the water and make unforgettable memories with your friends or family. So come aboard and let's make a splash!
4 hours
Half-Day Session
We should do this again tomorrow!
Four hours will fly by when you are on the lake. Try multiple watersports… and go tubing. Explore Winnipesaukee enough to know you've got to get back out there.
You've got a captain and a boat for the day! Hit the sandbar, explore the lake, or hone your skills in a watersport.
---
3 hours
Perfect Session
Best bang for your buck!
An optimal amount of time for your group or family to enjoy the lake and the exhilaration of all of the watersports. Try a few, or master one!
SHORTER SESSIONS:
2 hours
Solid Session
Two hours to have as much fun as possible!
This is our most popular option. We can load the boat up with tons (literally) of ballast weight for a mega surf wave or create the perfect ski wake.
You decide what to do with your time and our team will make it happen!
Recommended for groups of 4 or more.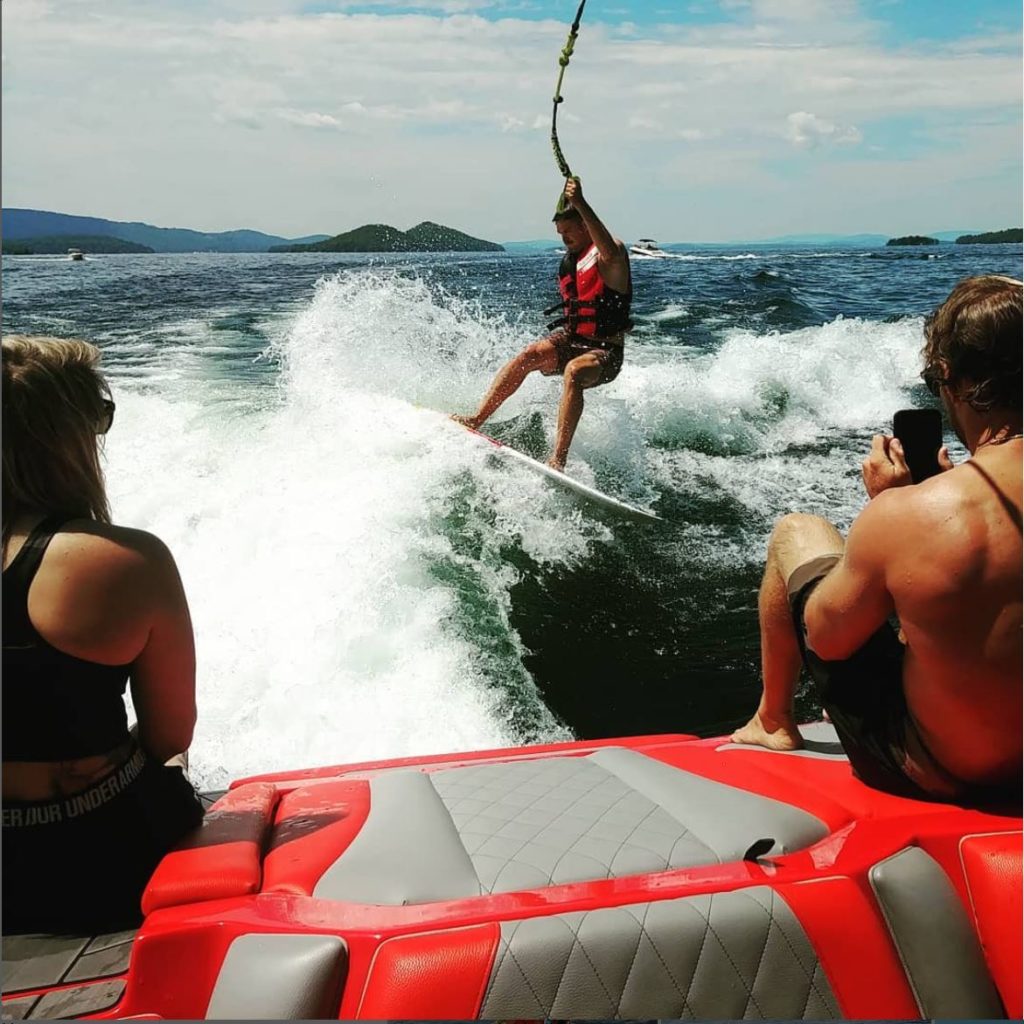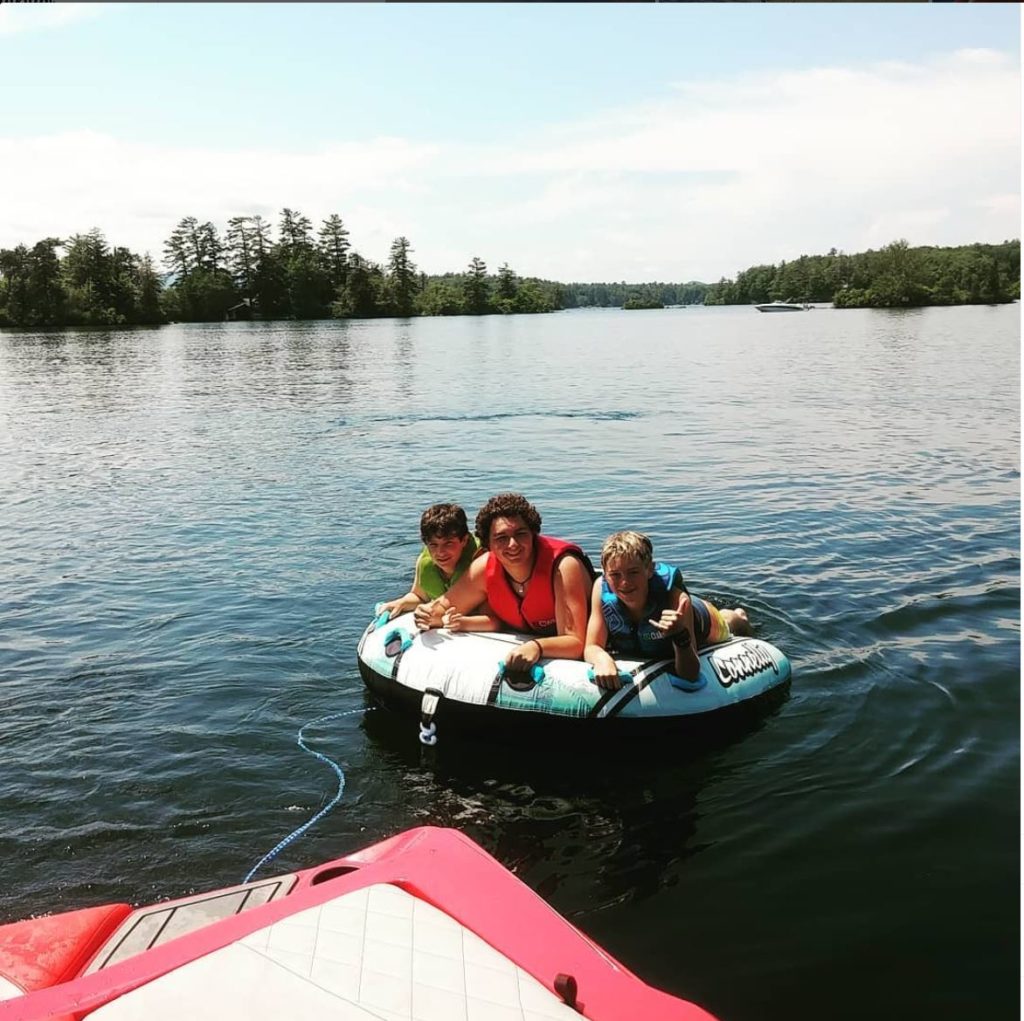 1 hour
Quick Session
You get one hour to get your feet wet.
We say more is better but this is plenty of time to get acquainted with the lake and wanting to come back for more!
Ideal for groups of 2 or 3 people.
---
Up to 2 hours
Tubing Only
Enjoy the ride.
This will put a big smile on your face. No experience is required, just do your best to hold on!
Available for up to 2 hours of tubing around the lake! A tube that holds up to 3 people will be provided.
Common Questions About Watersports on Lake Winnipesaukee with Wake Winni
All the fun things to do on the lake are right here.