Our mission
We want you to experience an awesome time on Lake Winnipesaukee.
We're the most experienced watersports by the hour business on the lake. Whether you want to surf, tube or just relax on a pontoon boat; we have the expertise to facilitate your needs safely and make it super fun!
Meet Our Team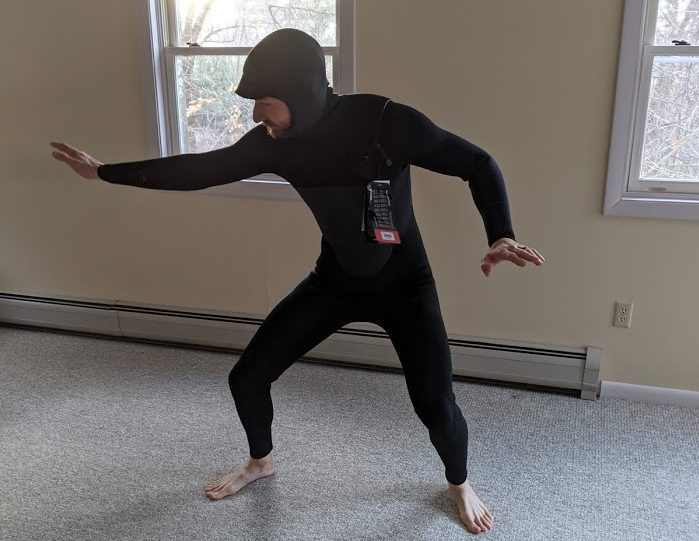 Owner
Torin
Winnipesaukee is a one of a kind lake and I want to share the fun with you! I grew up a river rat on the Mississippi River and have been water skiing, wakeboarding and now wake surfing ever since. I have the best job being able to teach others how to do the things I love. Lifelong memories can be made with friends and family on a boat, Let's get out there and go for a rip!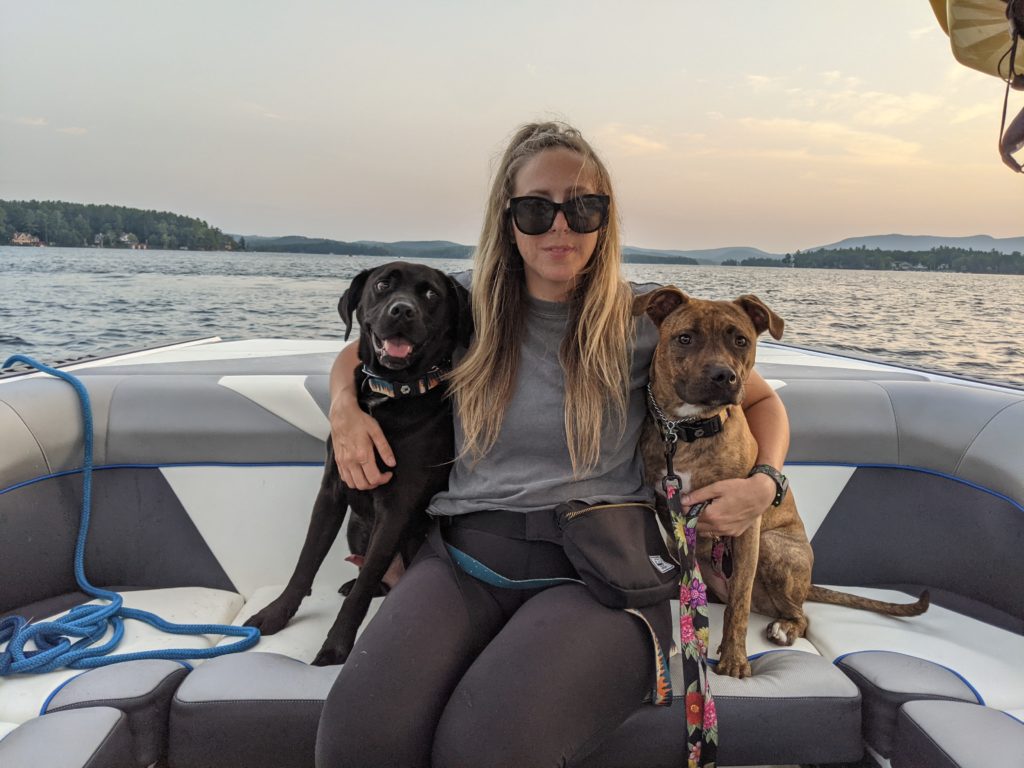 Manager
Jenny
Hi!
I'll be the voice on the phone and the face behind the desk! I was born and raised in Wolfeboro but spent a lot of my life in Breckenridge Colorado snowboarding! This is where I met Torin and brought him to the Lake. Now, one of our favorite things to do together is wakesurf! We have two dogs, Granite and Freddie! We are so excited to provide the services that we love to participate in! We are now providing our favorite land past time, Biking! So call me up and reserve some time on the boat or rent an E-Bike!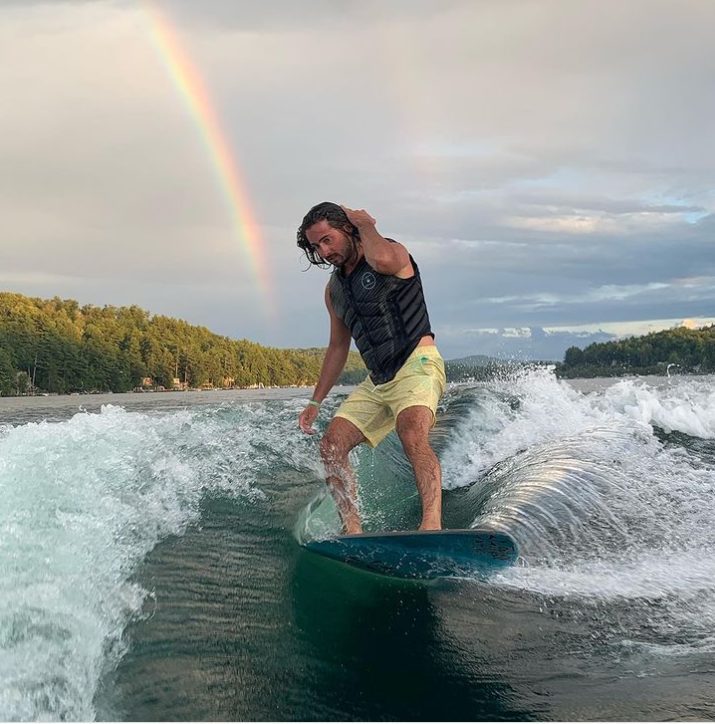 Captain/Watersports Phenom
Connor
Watersports is in my blood. I want to spend as much of my time as I can in or behind a boat. My favorite is surfing but I can up the speed and barefoot ski as well. I don't think there is a more rewarding experience than helping someone learn a new skill on the water!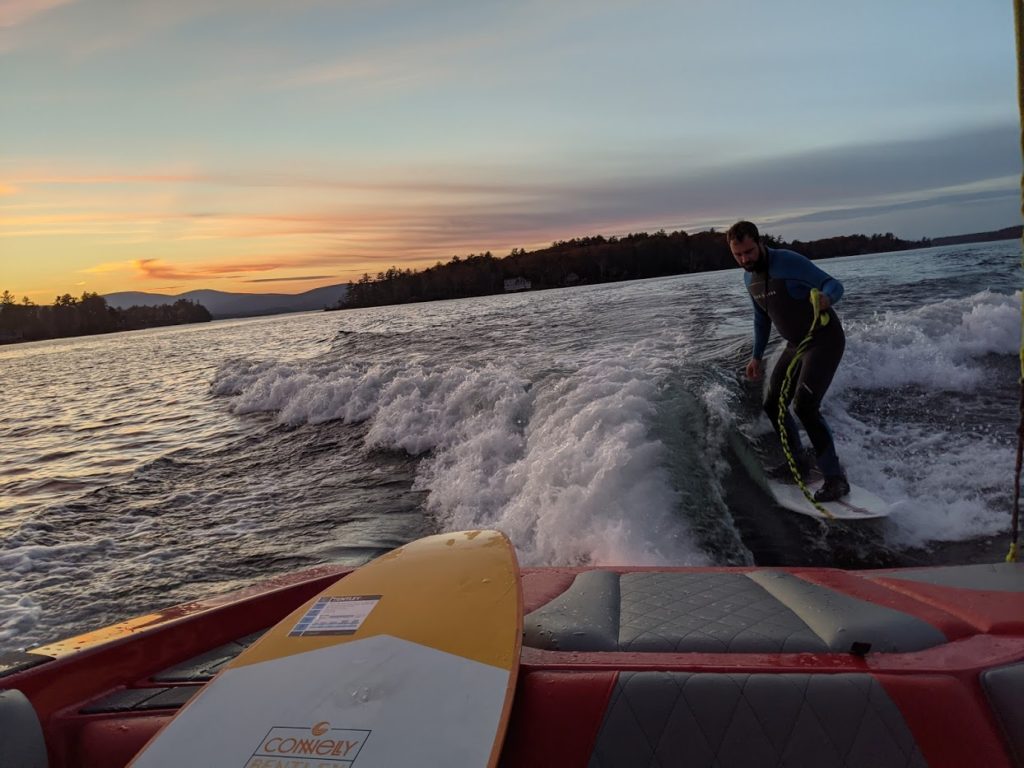 Always Lands On His Feet
Matt
I spend my time between Wolfeboro in the summer and Breckenridge, CO in the winter. My passion is fun, and am always looking for ways to go faster and jump higher! I have been working as a scuba diver and driving boats on Winnipesaukee for over 20 years. I can't wait to share this amazing place with you.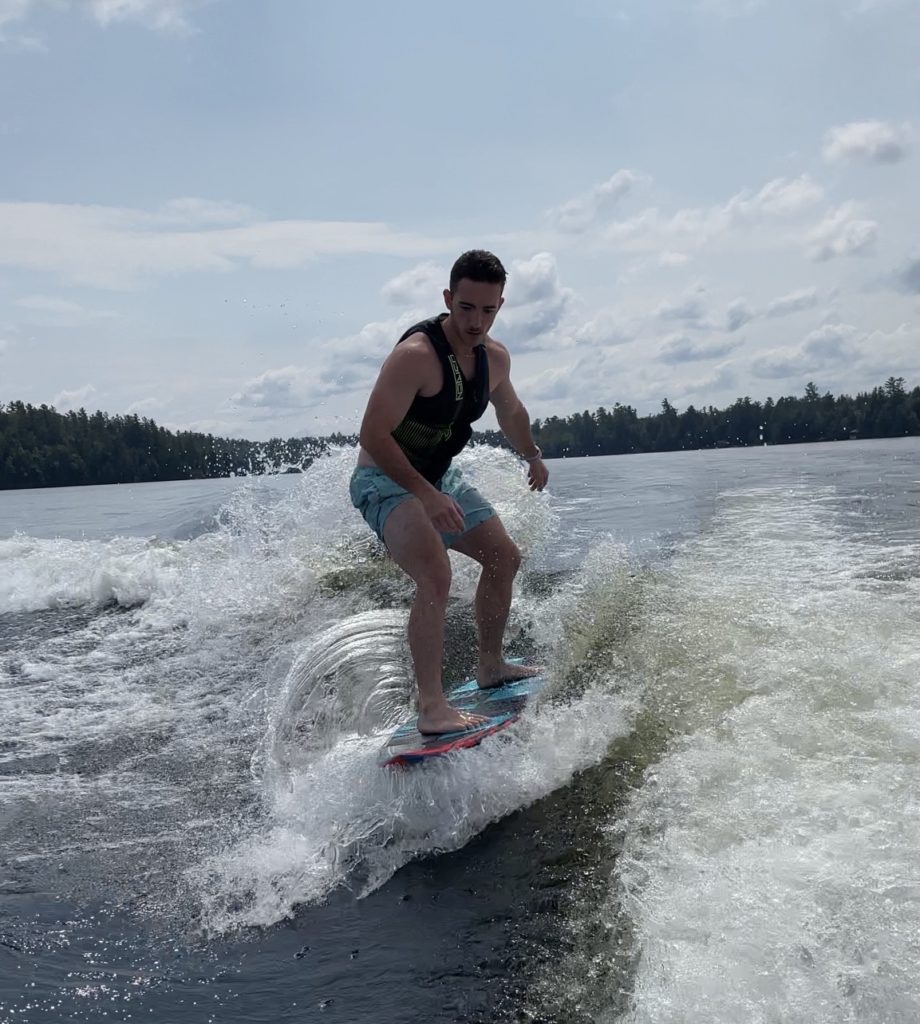 Fun Magnet
Dom
I was born and raised in Wolfeboro. I'm going to be a senior at the UNH. I plan on getting my Master's degree in Sports Nutrition and Exercise. I love working on the lake, I'm here to make sure you have the best time possible, let's make this summer one to remember!
We'll be your guide to the ultimate Lake Winnipesaukee experience.